Monday, July 28, 2010

You know about one day international world cup, now the trend is twenty twenty world cup, right? Hope I too know these two kind of world cup in two formats of match. But I heard that there is a new world cup going to come in few years called as WORLD TEST SERIES which is almost formatted. I really blinking if there might be world cup like tournaments in test matches means how long this series will go, on the other side this might be a good decision from the cricket council and it really helps to build game of cricket and even players in cricket much stronger in sense of their game skills thus by providing enough chances in five day game like this, wow it seems to be great.
Friday, July 23, 2010

You know the most elixir source of this world is water, it's hard for human beings without water and food. But the thing after 2000, it seems a person can be without water and food also, sure eventually as per today's world situation none of the human being without mobile, am I right? Obviously mobile become an most efficient device for all of us. So the trend makes this mobile as also a source for human beings, we are taking huge steps to save the water as similar to this sources also saying it's good to recycle your mobile phone. Pretty interesting right, yes you can recycle your mobiles easily through sellmymobile.com, they are the UK's leading mobile phone recycling area. They are the best crews and sure they truly helps you to sell your mobile phone handsets. So here they handling a kind of recycling the mobile sets with wide ranges of most famous brands that ranges from APPLE to SONY also includes NOKIA, SAMSUNG, LG and more valuable brands . They provide a phone price comparison chart for a large mobile phone recycling companies such as Earth mobile, Enviro Phone, Phone Hub, Greetec, RPC and many more. No matter whatever the brand you may have because they have the best recycling companies for your mobile phones, also no matter even your mobile is broken one and you could still receive up to 90% of the original working phone offer. To get into the process it' so simple, you need to four step process. First you need to search for your mobile brand, then you need to get the perfect deal which matches according to your mobile, then you can post your phone for the free of cost and sure you would get your cash as early as possible once the phone buyer received your handset. How it is, so simple right? No doubt here they providing this phone recycling with best of efforts they do have a team to help you for the further service over your phone recycling process and you can simply use their phone buyer website support listed for you and your service. So you can use this number 0800 988 3881 for Envirophone website support for the process of recycling your mobile in a simple manner, so why still thinking just get your cash easily and directly through pay-pal for your mobile through the best deals and recycling method here. Enjoy!
Thursday, July 22, 2010

At young ages I was addicted to TV shows, now days not that much. But now also when I saw a Popeye image on net I admire that a lot, yes I watch some of my regional movies and weekly serial during my primary and secondary studies. At that time only CARTOON NETWORK was introduced through our cable channels, CARTOON NETWORK is home for all kids. Even during my secondary studies also I watched that channel, there are lot of good shows there but I was so particular on one show, often I watch that show alone, whenever they broadcasting it on channel, that's none other than "POPEYE- THE SAILOR MAN" what a picturesqueness and theme it is, really I admire a lot, hope you peoples also love that show.



Getting older it seems, each birthday brings a message old, older and oldest. I am just thinking what we achieved so far, nothing, I have lot of dreams to accomplish but every steps that am taking are not so successful though am quite manageable, yet I have lot of mistakes and ignorance's on myself, I want to learn each and everything though that am not achieving and also I want to give a try though am not successful this is my base message on this day, all days are special and we can consider all days are our birthdays only if we have courage to do things successful then all days are successful days, the initial put up is trying and most of us were failing to try, especially am doing the saying. Once we tried eventually we can get a better sort of results, even we failed we can make that thing as a successful one with the same trying with some extra efforts on the next time.

That's it, I just don't want to celebrate instead of that I need to take some kind of steps for doing a good thing and that I didn't tried in my past years.
Wednesday, July 21, 2010

Yes, I do have another blog, more than here I was so enthusiastic over that blog, here I can write anything and everything without any boundary as like a random thoughts, feel and social topics but in that blog I was so particular about the things, I mean that I had written the personal topics, my flavors and my feel over the people, social and things, but due to sluggishness I left that blog, so that blog becomes quite unfamiliar. Hope you scratching which blog and what it is right? Just don't think much let me give the blog name, actually the blog composed of two words let me write the first word of the blog name SOOTHING and below I do provide a picture which represents the second word of that blog name..haha








Any way what so ever concern with that blog, this blog is always COOL as per the name, which provides cool information for the cool visitors, like how they providing below:




So how it is?
Hmmmm, Always COOL BLOG IS COOL WITH COOLEST STUFFS FOR ALL COOL PERSONS, hope you will say that am cool person too..Cheers
Monday, July 19, 2010

Hope you all know about the test matches, may be there are few reasons to forgot about the test matches because of trendy and attractive twenty twenty matches, but still test matches are considered as the heart of Cricket.

Yes Indian team now on tour in Srilanka and playing the test matches, Indian's are considered as best test nation team in the game of cricket and they are consistent performer in the test matches with best players. I wish my Indian team to perform the same and to hold the champion by maintaining the number one position in the test matches.
What you think about the title?
I know definitely you peoples think in such sense, since that much thoughts was created over the title. Leave all those.

Listen actually I watching a film in my PC(Computer), that was a good TAMIL film, I know all our new films were color films not black and white like old films, more than an hour the film appeared blue in color, I asked my friend hey what happened ? This films was blue in color.

He laughing and replying that he changed the monitor color pattern to blue, that's why this beautiful color film getting displayed in blue colored. Then I scolded that guy, still he is laughing, he saying how was the film my dear?

Idiotic friend he is...haha
Friday, July 16, 2010

While discussing about the success cum failures,I have an idea and really within a minute I thrown a dialogue over the conversation,failure is common but to overcome failures into success we need to add a little extra thing, take for example failure lies inside at first(socks as an module) to overcome this failure we need to adopt one more thing(shoe as an module) here you have to hide the failure socks with help of an success shoes thus by reaching the victory by overwriting the failure with a extra material, whatever the material it may be but the thing you need to use it properly..
July 12, Monday, 2010

Am using Reliance Broadband, the connection is pretty good, there is no interruption over the connection also the speed is pretty constant though am using very low speed of connection, in the nights there is increased speed in connection but only thing the plans are too restricted if they provided enough plans with attractive tariffs means that might be useful for the existing customers like me and so many, who loves using a branded broadband like Reliance, the wireless seems extra-ordinary in out of cities.
July 01, Thursday, 2010

You can do a kind of small research in web, you will probably find this month of July is called as month of romance, I really don't know though the month of February constitutes the Valentines day, this July month gains all credits for the romance and soothing love, I consider after a kind of analysis this July is named behalf of Juliet, Juliet who is best know for LOVE with Romeo, hope all know this lovers Romeo-Juliet, they are perfect example for the best LOVERS in the world,even in this generation also they standing as a symbol for all lovers..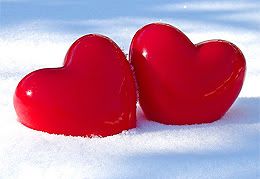 This quite interesting right, so I learned the Rose is symbol of love and Romeo-Juliet is the Symbol of lovers, wishing all the lovers to make it as a romantic month all along the year and most important make your love as true one, don't do it for time pass or for some other crap act, Love is just a feel from your inner heart to gain another heart. Enhance it and enjoy it every moment.