July 01, Thursday, 2010

You can do a kind of small research in web, you will probably find this month of July is called as month of romance, I really don't know though the month of February constitutes the Valentines day, this July month gains all credits for the romance and soothing love, I consider after a kind of analysis this July is named behalf of Juliet, Juliet who is best know for LOVE with Romeo, hope all know this lovers Romeo-Juliet, they are perfect example for the best LOVERS in the world,even in this generation also they standing as a symbol for all lovers..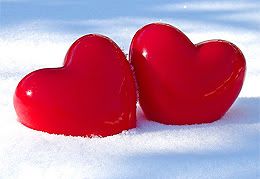 This quite interesting right, so I learned the Rose is symbol of love and Romeo-Juliet is the Symbol of lovers, wishing all the lovers to make it as a romantic month all along the year and most important make your love as true one, don't do it for time pass or for some other crap act, Love is just a feel from your inner heart to gain another heart. Enhance it and enjoy it every moment.
4 Responses to "JULY IS ALSO CALLED AS JULIET"